4WD Modified Buggy
Orlowski stamps authority on EOS RD3, Zalewski to start from second on the grid after sensational qualifying performance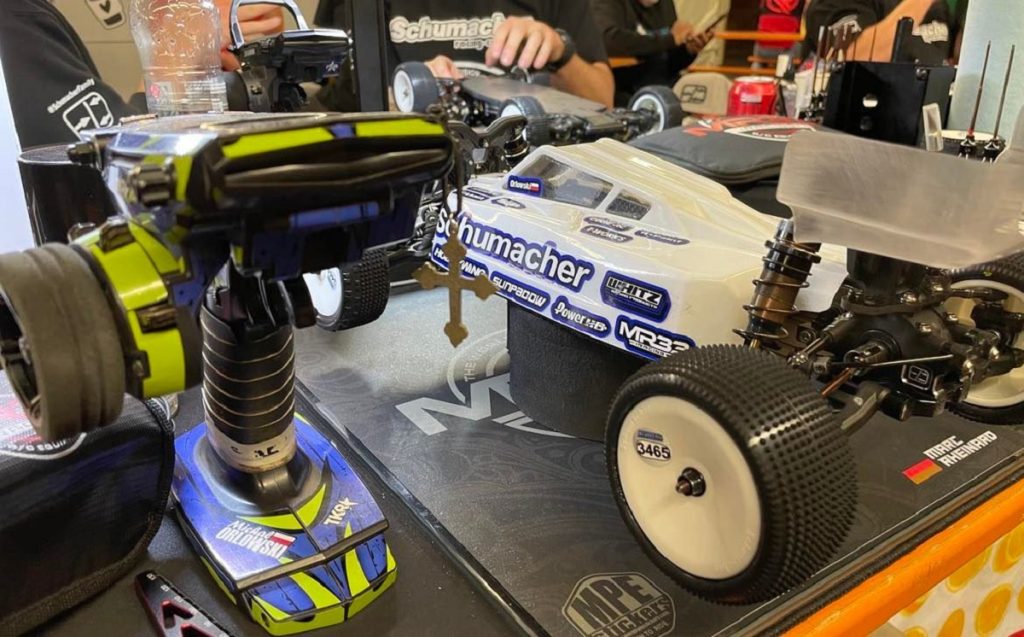 After already sealing the TQ yesterday, Michal Orlowski left no doubt about his strength in 4WD here in Daun. He took the last qualifier on Sunday morning with 2.8 seconds from his former teammate Jörn Neumann. Broc Champlin followed another second behind them and is in the mix with P3 on the grid for the finals.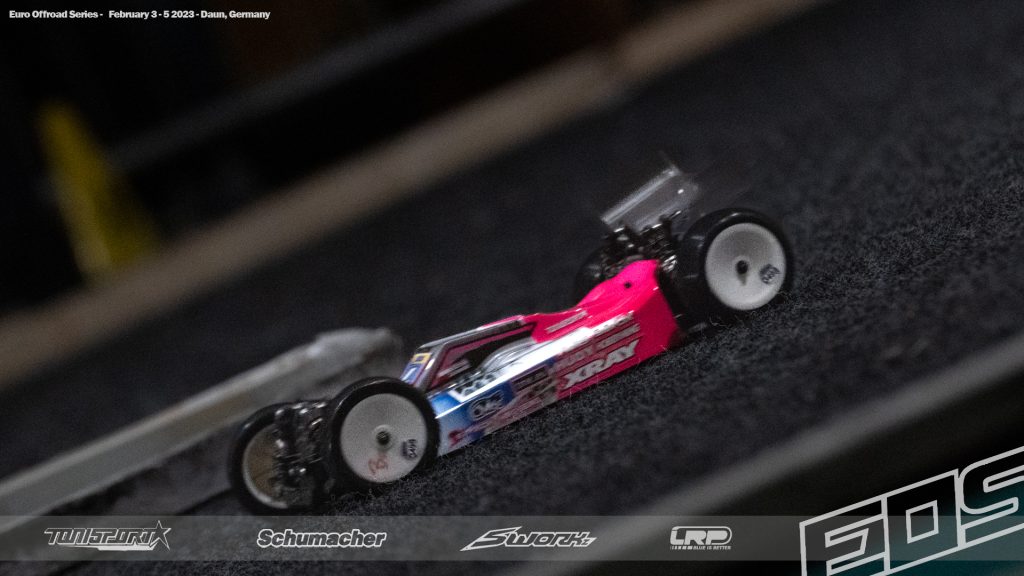 Second place on the grid goes to young Bartek Zalewski from Poland. The youngster showed an amazing performance here at EOS RD3 and he will be one to watch in the finals.
Behind TQ Orlowski, Zalewski, and Champlin, it will be Marcus Kaerup and Jörn Neumann looking for something to happen out front.

Link to the Results on MyRCM: https://www.myrcm.ch/myrcm/report/de/67007/298783?key=202
4WD Stock Buggy
Sparbier to chase title from pole position
Sören Sparbier sealed the overall pole position in the last round of 4WD Stock Buggy Qualifying. He won the round and has a good chance to win the overall title now from the best place on the grid. Matus Benetin had a bad last qualifier, but his results from Q1 and Q2 brought him to second on the grid. Simon Stegmeier, Benedikt Heitzer, and Sascha Frühwirth will line up behind Sparbier and Benetin on positions 3, 4 and 5. Everything is set to go and Sparbier will battle for the title against Rudig who starts fron 7tz on the grid.

Link to the Results on MyRCM: https://www.myrcm.ch/myrcm/report/de/67007/298782?key=202
Modified Truck
Clean sweep for Neumann as he takes early Sunday morning Truck qualifier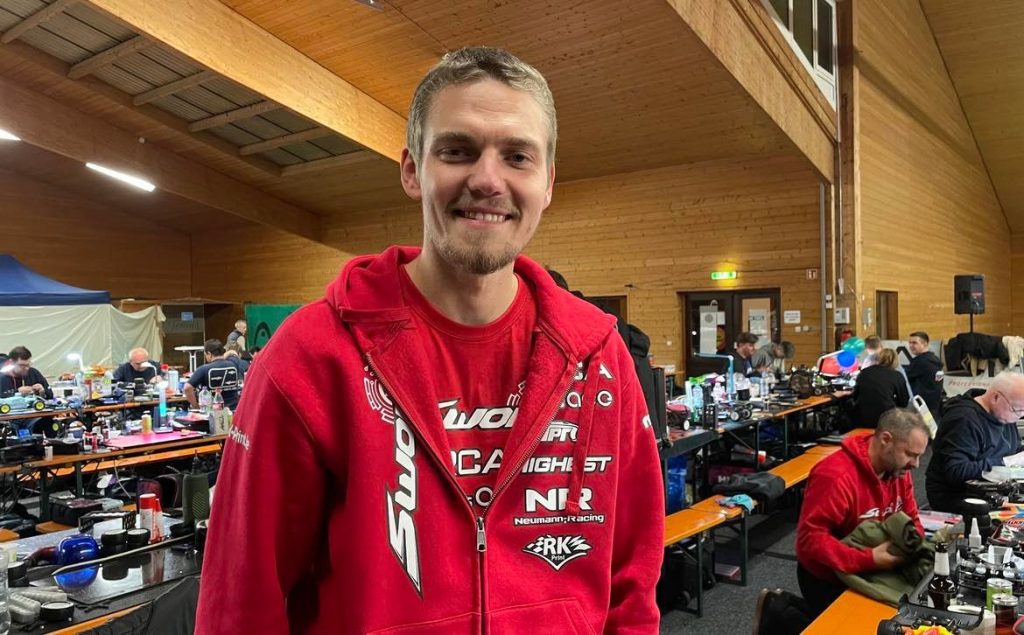 Jörn Neumann is the man to beat in the Modified Truck class. With winning all three rounds of qualifying in a dominant way, it looks like nobody has a serious chance to battle with Neumann for the win. Martin Bayer, Micha Widmaier, Max Götzl, and William Venables will start behind Neumann and they will all hope for Neumann to struggle in some way.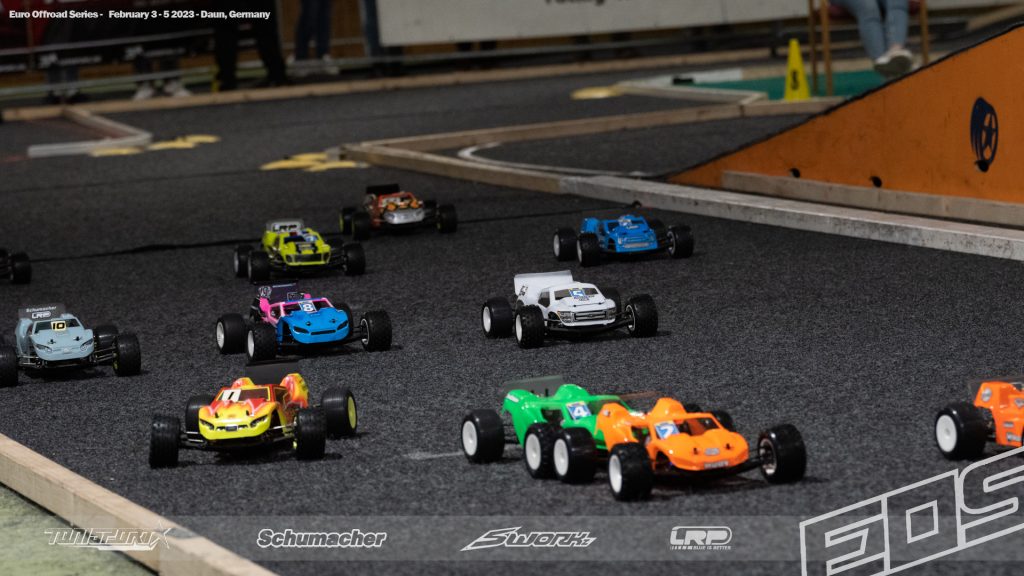 Link to the Results on MyRCM: https://www.myrcm.ch/myrcm/report/de/67007/298781?key=202
One more round of qualifying is scheduled for Sunday morning before the triple A-Mains. Don`t miss the action and keep an eye on our website where you can follow our stream in the "LIVE" section. To get quickly to the results of all classes simply navigate to the "RESULTS" area on our landing page.
Enjoy the EOS grand final in Daun together with us – no matter where you are!